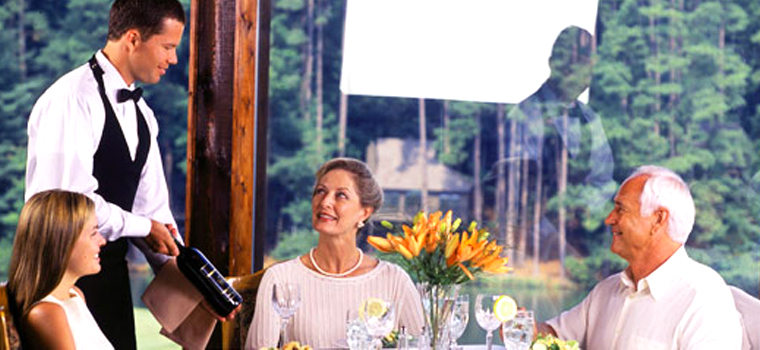 Big Canoe offers dining choices for the spur of the moment and for special occasions. There's dining at the new Clubhouse at Lake Sconti for indoor and outdoor dining. Located on Lake Sconti overlooking the ninth fairway and green of the Creek Course, the Sconti Clubhouse has arguably the most beautiful vista in all of Big Canoe.  In addition, there's The Appalachian Grill, Fuego Grill, and Polar Bear Ice Cream & Coffee, just outside the north gate.
Not too far away from Big Canoe, is the Town of Jasper.  There, you'll find 61 Main where Jenna Schreiber has built an enviable reputation.  You'll find a plethora of other dining choices there, and in nearby Dawsonville as well.  For More information please click on the names of the restaurants.  We're always finding new places to go in North Georgia.  Be sure to check our Google Local page for additional reviews and updates!
Big Canoe Dining Hours
The Mountains Grill 
lunch from 11 - 3 PM on Mon. - Sat.
dinner Wed. - Sat. 5-9 PM
The Tavern at Wolfscratch Village
Mon. - Sat. 5 to 9 PM (bar open later)
The Black Bear Pub
Tue. - Sat. 11 to 9 PM, 
Sun. 11 to 6PM, 
Mon. 11 to 3 PM.
Click on the Restaurants for More Information
Inside the Gate:
» Clubhouse at Lake Sconti (Mountain Grill) 
» The Tavern at Wolfscratch Village (Website)
Outside the Gate:
Amenities